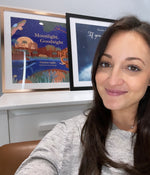 Meet the Author
Elisabeth Sophia is an Australian children's author and writer with a background in nursing. She is also the mother of three beautiful children who inspire and share her love of picture books. Elisabeth is passionate about writing stories for children that engage and entertain them, but also empower them to be brave, hopeful and more connected to their feelings and their world. 
Elisabeth's poetry is also now available for purchase here.
Read More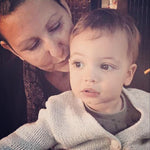 The story behind 'If You Were Here'
If You Were Here is a story I wrote for my mum who I lost to cancer in 2018, and my son, Jack who was 3 at the time. 
After mum passed away, I was in a whirlwind of grief. But the deepest, most debilitating grief came from the loss of my mum's relationship with my children who she loved so deeply. I especially grieved mum's relationship with my eldest, Jack as they had such a deep bond. They were best friends who would light up when they saw each other every single day.
Read More
If You Were Here - Jack and Yiayia